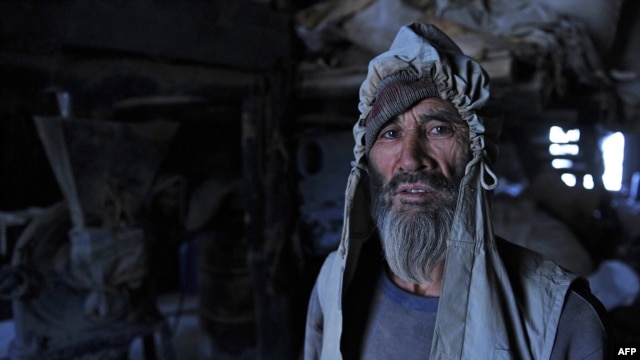 A Hazara laborer in Kabul's old quarter. Hazaras are generally considered to comprise the third-largest ethnic group in Afghanistan, about the same as ethnic Uzbeks.
By Abubakar Siddique
July 03, 2012
Documenting Afghanistan's diverse ethnic makeup would seem like an innocent enough endeavor, but a recent attempt has left a team of academics facing possible criminal charges.
The source of the problem is the innocuously named "Ethnographic Atlas of Non-Pashtun Ethnic Groups of Afghanistan," published in June by the government-appointed Academy of Sciences Afghanistan.
Certain passages have Afghanistan's Hazara minority seeing red.
"The Hazaras are liars, dishonest, and unreliable people," reads one passage cited by the "Daily Outlook Afghanistan" newspaper. "[The] bodies of their women are hairless except on the head. The Hazaras are the sons of Mongol Khans living in the mountains of Afghanistan. These people [know] nothing except fighting."
The newspaper goes on to report that the book, which RFE/RL was unable to independently obtain, describes the Hazaras as "rafizi" -- worse than infidels.
The resulting outcry from Hazara politicians was enough to prompt President Hamid Karzai to step in. In mid-June, Karzai banned the atlas, dismissed four academics from the Academy of Sciences, and ordered an investigation into their reasons for publishing the comments.
The four now face possible criminal charges for stoking ethnic tensions, pending the findings of a lengthy questionnaire they have been asked to fill out.
....Continue Reading....