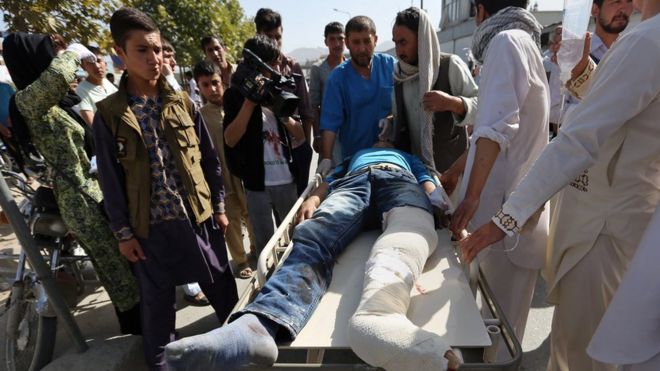 Image copyrightAPImage captionThe attack targeted the Hazara minority who have often complained of discrimination
So-called Islamic State has said it was behind an attack on a protest march in the Afghan capital, Kabul, that killed at least 61 people and wounded 200.
The IS-linked Amaq news agency said two fighters "detonated explosive belts at a gathering of Shia" in Kabul.
The attack in Deh Mazang square targeted thousands from the Shia Hazara minority who were protesting over a new power line, saying its route bypasses provinces where many of them live.
The Taliban have condemned the attack.
Spokesperson Zabiullah Mujaheed sent an e-mail to the media saying they were not behind it.
A freelance journalist working for BBC Afghan said blood and body parts were everywhere, with debris strewn around....
.Continue Reading...