Afghan students learn the centuries-old skills that carved out the giant buddhas blown up by extremists
Emma Graham-Harrison
in Bamiyan
Wednesday 16 May 2012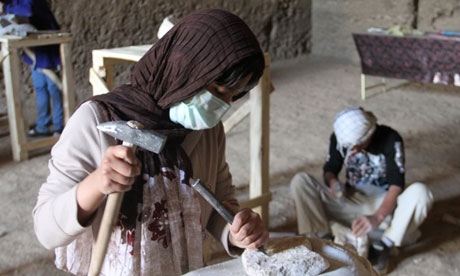 Afghans learning the skills of stone-working in the Bamiyan valley, where the Taliban blew up two giant buddhas in 2001.
Under perfectly carved niches that once held dozens of small buddha statues, the purposeful tap of chisel on stone echoed over the Bamiyan valley for the first time in centuries.
Twelve young Afghans had gathered to take the first tentative steps back towards a stone-working tradition that once made their home famous, at a workshop in a cave gouged out as a monastery assembly hall more than 1,000 years ago..
..Continue Reading...