Syed Ali Shah
|
Dawn.com
Updated April 12, 2019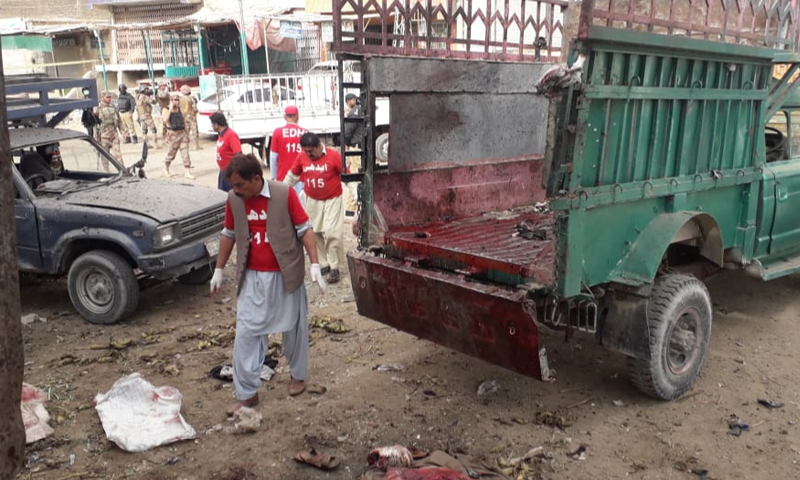 Rescue teams, police and Frontier Corps personnel have reached the site of the blast. ─ DawnNewsTV
At least 14 people were killed and over two dozen others injured in a blast believed to be targeting members of the Hazara community in Quetta's Hazarganji area on Friday morning.
Deputy Inspector General (DIG) Abdul Razzaq Cheema confirmed the death toll and told DawnNewsTV that the blast was targeting members of the Hazara community.
Eight of those killed were Hazara, while at least one Frontier Corps soldier was martyred in the attack, DIG Cheema said. Police fear the death toll may rise.
The Hazarganji area in Quetta has been targeted by such attacks in the past. Hazara shopkeepers are known to purchase vegetables and fruits at the bazaar and sell them at their own shops. They are to be provided security escorts to and from Hazarganji.
The wounded are being shifted to Bolan Medical Complex for medical treatment, police said..
..Continue Reading...